Train with Jerry
Maximize your time and results!
Evolve your habits.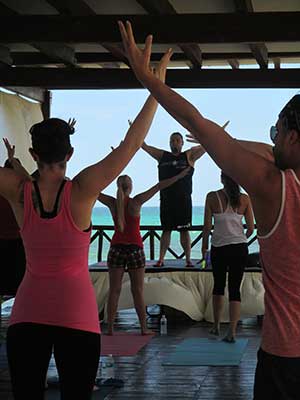 Customized Personal Training with Jerry
Are you ready to OWN YOUR LIFE?
I can work with you to set you on a path to personal success. Whether you're interested in 1-on-1 workouts, cleaner eating (delicious recipes, solid cooking techniques, and kitchen tips and tricks), general motivation, or a combination of these, I will develop a personalized plan modeled around your schedule, physical limitations, and goals.
You'll have my undivided attention, which means you maximize the benefits. You'll obtain a firm understanding of overall wellness, posture, alignment, and nutrition. This is especially useful if a group setting intimidates you. I will also meet you at a convenient location of your choice.
Schedule a free 15 minute consultation (in person or via Skype/Google Hangouts) by completing the following form:
[cfwc]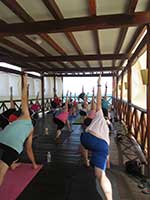 I make my way through the world as an analytical chemist in the pharmaceutical manufacturing industry. On my free time, I do some writing, visit restaurants, and teach cooking classes. I recently acquired certification and started teaching a unique style of yoga called DDP Yoga, named after the professional wrestler, former World Heavyweight Champion, "Diamond" Dallas Page.
Out of necessity to rehabilitate from career threatening injuries, Dallas and Dr. Craig Aaron (sports chiropractor, applied kinesiologist, and studied yogi) formulated DDP Yoga by combining ideas from traditional fitness, various yoga forms, and sports therapy. Incorporating dynamic resistance and heart rate control, DDP Yoga constitutes a zero impact, high cardio workout that adapts to all fitness levels.
Before I started, my mind was completely closed to the idea of yoga, even if it was designed by a wrestler. I was a hardcore "weights-and-cardio" gym rat. Early in 2013, I was spending over an hour at the gym every day and stopped seeing results. Within a month of just adding three 25 minute DDP Yoga workouts to my routine with no dietary changes, I lost 20 pounds. Since then, I have incorporated many of the tenets of the DDP Yoga plan to stay in shape and constantly evolve.
As a certified instructor, my aim is to help people from all fitness levels hone in on activities and habits that align with their goals. My education and experience shows this can be done by incorporating an effective yoga practice and invigorating eating principles. I also aim to promote improved posture by drawing awareness to skeletal alignment during and outside of yoga practice.